Holyhead is a thriving ferry port with a history dating back to the early 7th century. Whether you're basing yourself here for a prolonged stay on Anglesey or you're merely stopping by as you make your way to Ireland, there are plenty of things to see and do in the locality.
So, with that in mind, let's take you through some of the best things to do in Holyhead and the surrounding area.
1. Holyhead Maritime Museum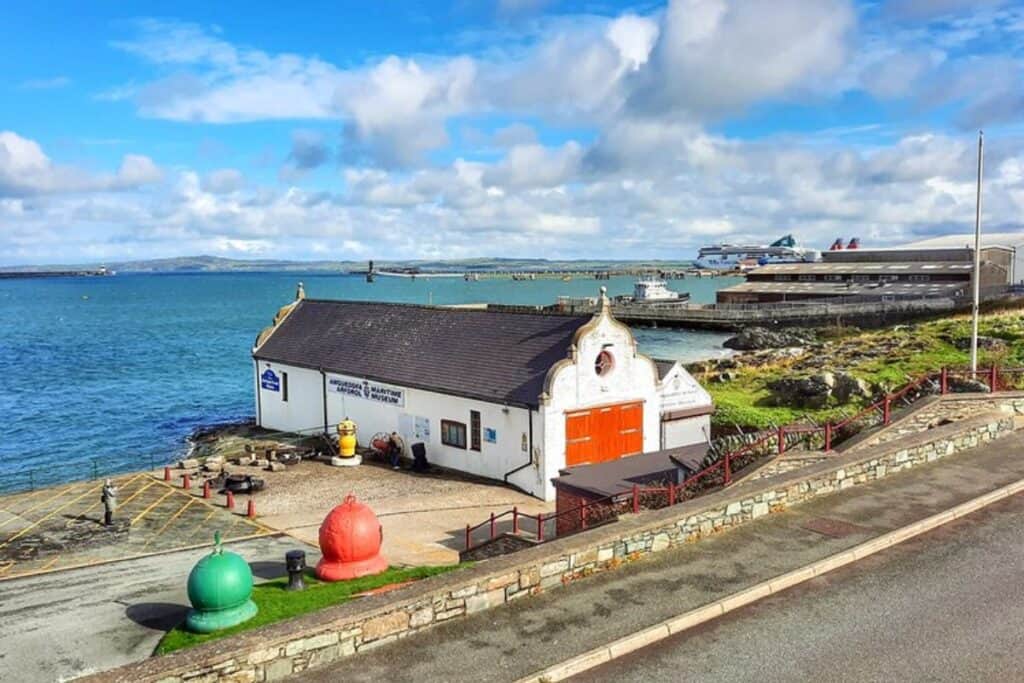 Situated just behind Newry Beach is the Holyhead Maritime Museum. Open from early April to the end of October; this is a place to step back in time in what is the oldest lifeboat station in Wales. You and your family can learn about what it was like to sail the challenging Irish Sea 100 years ago and read stories of gallant rescues, pirates, and shipwrecks.
Plenty is packed into this seemingly small museum, with tons of WWI and WWII memorabilia and other maritime artefacts. There are quizzes for the children to keep them entertained, and the volunteer staff are incredibly knowledgeable and helpful.
Lastly, there's a brilliant attached bistro/café serving delicious homemade food and drink. With free entry for accompanied children under 16, there's really no excuse not to pay a visit.
2. Breakwater Country Park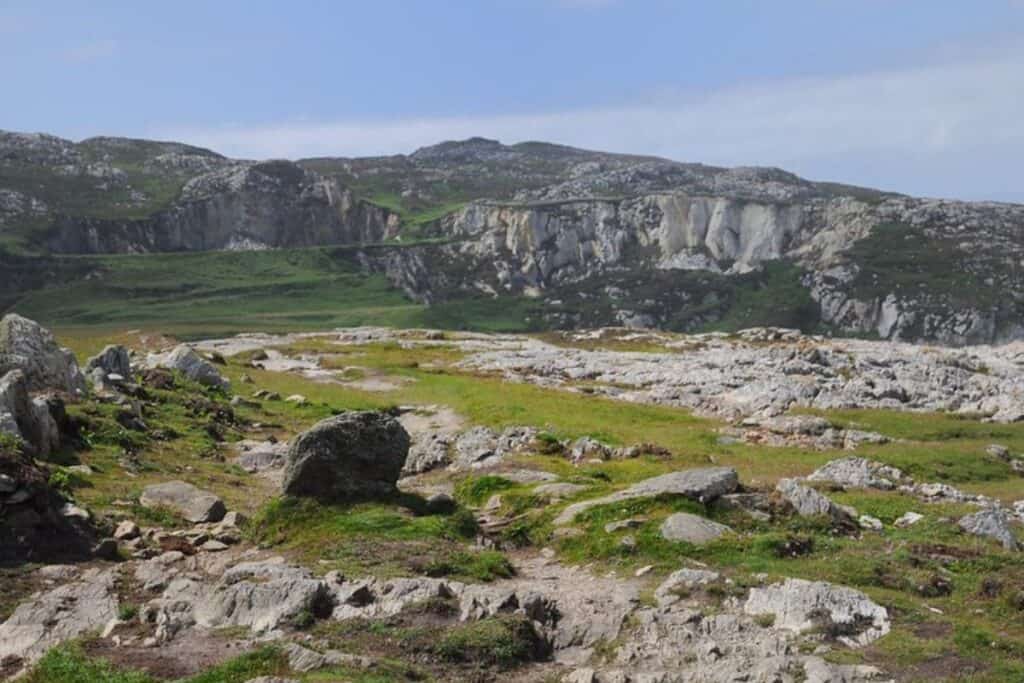 Another worthwhile place to visit is the Breakwater Country Park, set just outside Holyhead, up a long drive off Beach Road. Once you've made your way up to the extensive car park, you'll find a National Trust Information Centre (which often has several interesting exhibits) and yet another excellent café (Caffi'r Parc).
From here, you can walk along several different trails, with some taking you up to Holyhead Mountain. There are plenty of coastal paths, too, which lead you through open heathland towards the cliffs overlooking the Irish Sea (including North Stack). In fact, the Anglesey Coastal Path makes its way through this reserve.
The park offers a great place to watch birds, including peregrine falcons and choughs, who call the old quarries here home. The heathland is also great for spotting silver-studded blue butterflies and many different species of moths, including the ruby tiger, cinnabar, buff tip, and the silver Y moth.
Lastly, you can fish in the park's lake or simply relax and watch the model boats with your picnic.
3. South Stack Bird Reserve and Lighthouse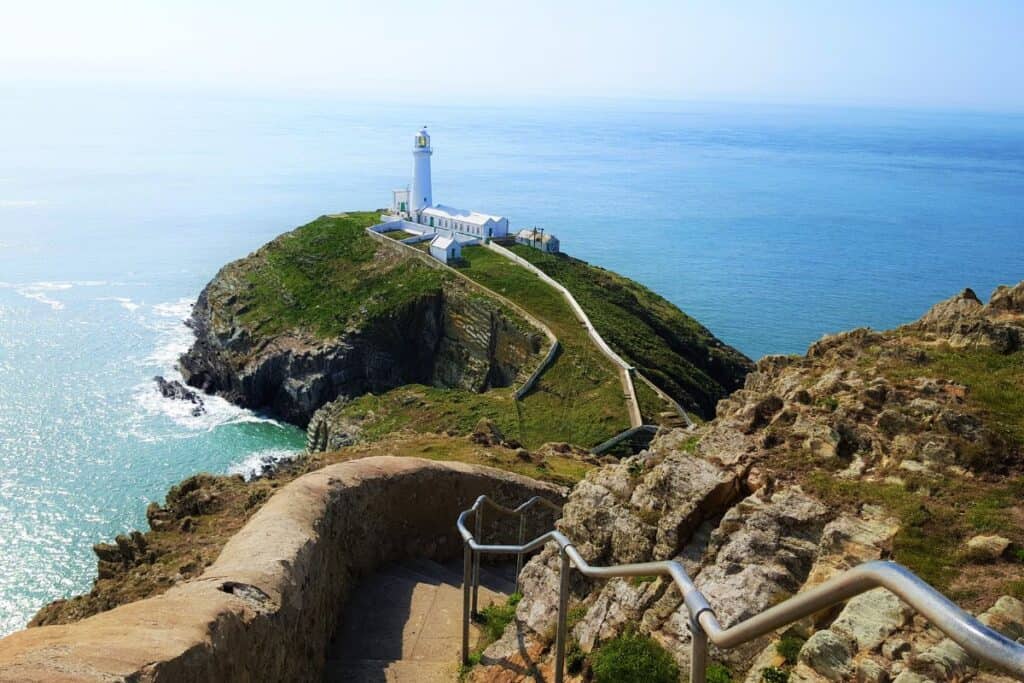 The world-famous South Stack should be high up on your list of things to do in Holyhead. As one of the best places to spot Anglesey's puffins, around a dozen pairs of these comical birds return here every year to breed and feed their young between May and early August.
The RSPB South Stack bird reserve is a great place to visit all year round, with several species of bird and other wildlife to be seen here.
Of course, if "twitching" isn't your thing, there's the lighthouse and the famous 400+ steep steps down to the bridge across the Irish Sea to access it. And, yes, you guessed it, there's an excellent café offering refreshments and snacks, which has been recently built (along with a shop and toilets) on the site of one of the old lighthouse keepers' cottages.
4. Penrhos Country Park
Yet another excellent country park within a stone's throw of Holyhead is Penrhos Country Park. There are plenty of walking trails here that either hug the coast or make their way through the dense woodland. Some of these are paved, making them a preferable option for prams, pushchairs, and wheelchair users to the rocky trails over at Breakwater Country Park.
This park is one of the best places to spot red squirrels, with dozens of them living amongst the trees here, and there's a poignant pet cemetery in the woods where pet owners have laid their beloved animals to rest.
There are also picnic benches, toilets, and Coffee Cups café. There's also a "secret" secluded sandy beach here, known only to those who can locate the right path through the trees (tip: a cursory look on Google Maps before your visit might help).
Lastly, with free parking on site and free entry to the park itself, it's a great place to visit without spending a penny.
5. The Range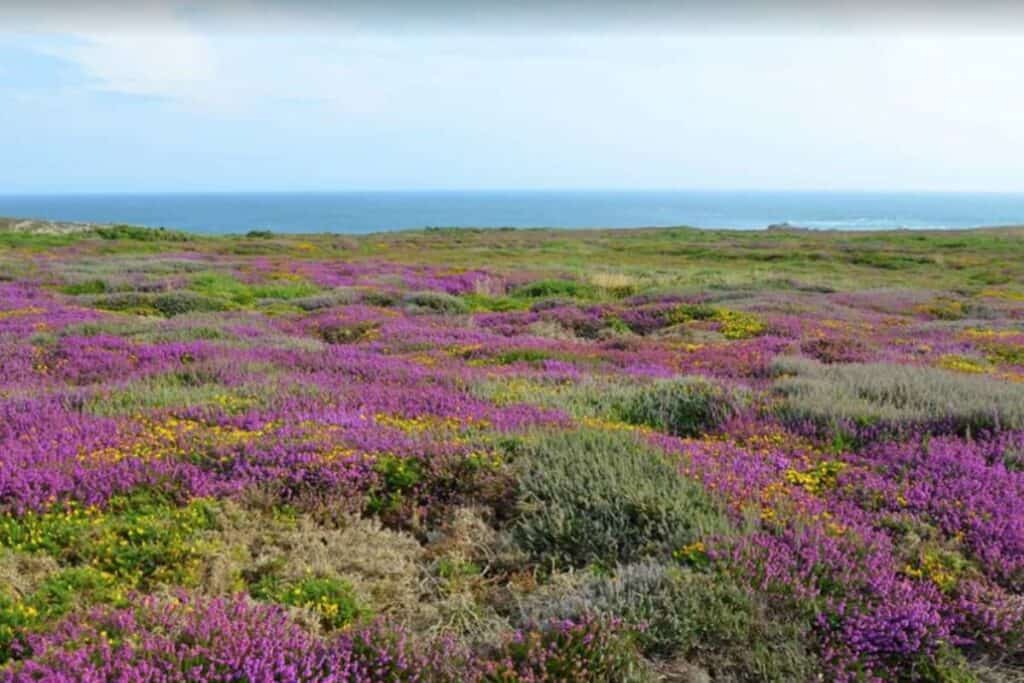 Another expanse of heathland that's worth a visit. While there isn't much to do other than walk here, the dramatic coastline and views over to Holyhead Mountain and South Stack make this an excellent pit stop while in the area.
Another reason to make your way over here is that it's one of the best places to view the sun set into the Irish Sea, with some stunning and striking colours on offer when conditions are right.
6. Holyhead Breakwater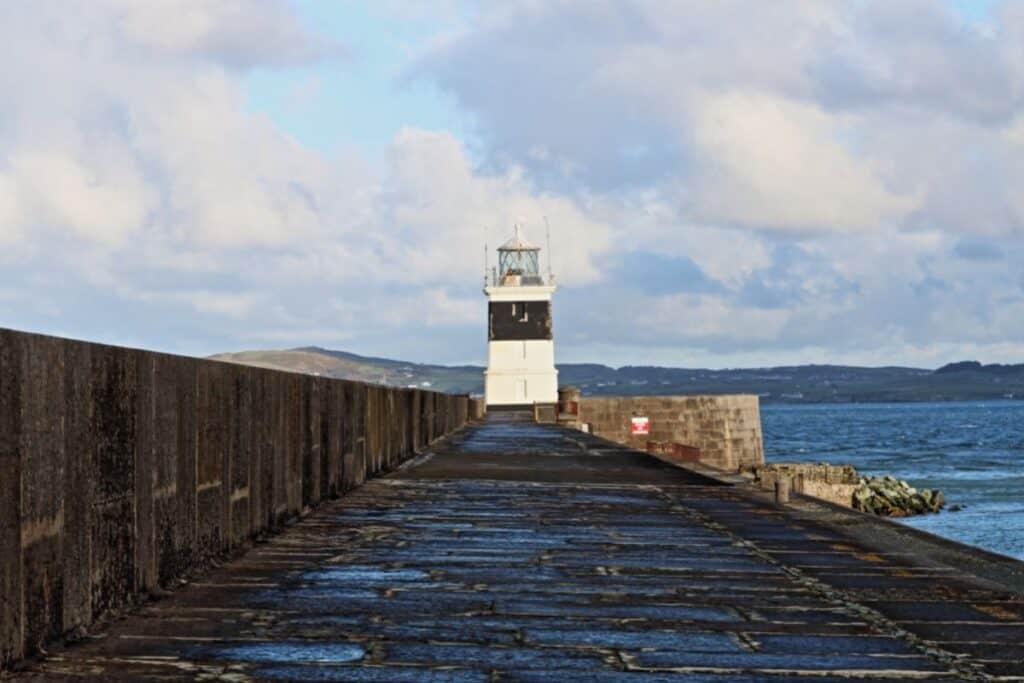 No visit to Holyhead would be complete without a walk or wheel along Europe's longest breakwater. Stretching some 1.5 miles (2.4km) into the sea, this impressive structure was constructed in the 1850s and 60s to provide shelter for ships travelling in and out of the port in bad weather.
Today it's an excellent place to walk or cycle along while taking in the views over the harbour and watching the ferries and cruise ships come and go. There's an interesting and unusual lighthouse at the end, and plenty of activities, including fishing, are on offer.
7. Porth Dafarch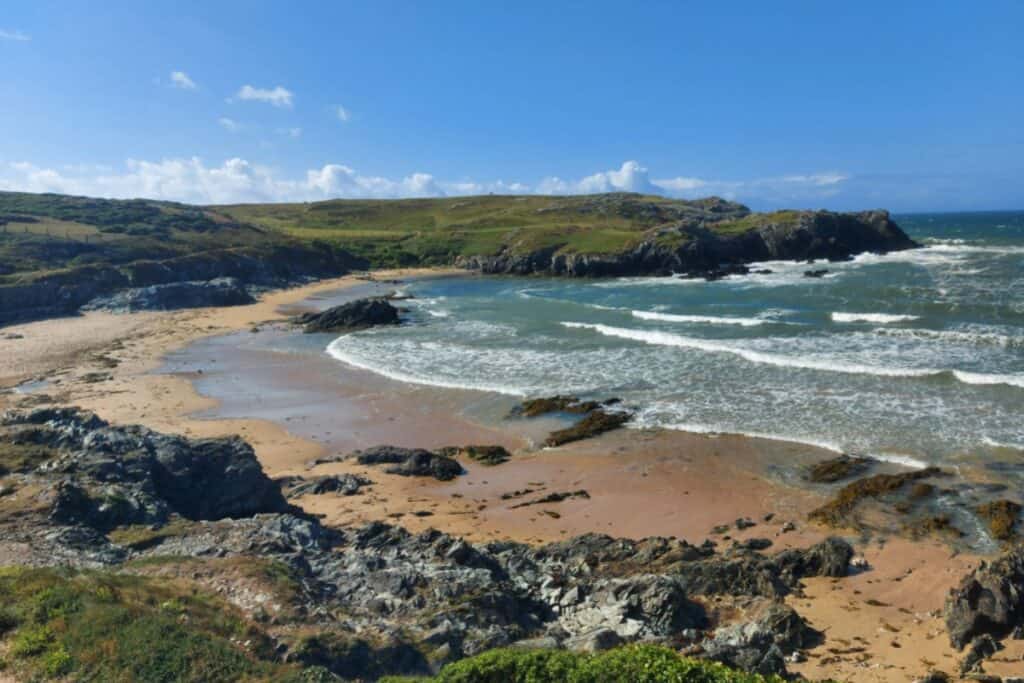 One of the many beaches on Holy Island, just a mile away from Holyhead, is the National Trust-owned Porth Dafarch. This cove is popular with watersports enthusiasts and makes an excellent spot to spend a day at the beach.
There's equipment hire, toilets, and refreshments available. Unfortunately, during the summer months, you won't be able to bring your dog as it's designated as a dog-free zone from 1st May to 30th September (welcome any time outside of these dates). That said, the views from headland are stunning, so it may well still be worth the trip, even if you're unable to bring your pet with you.
8. Ucheldre Centre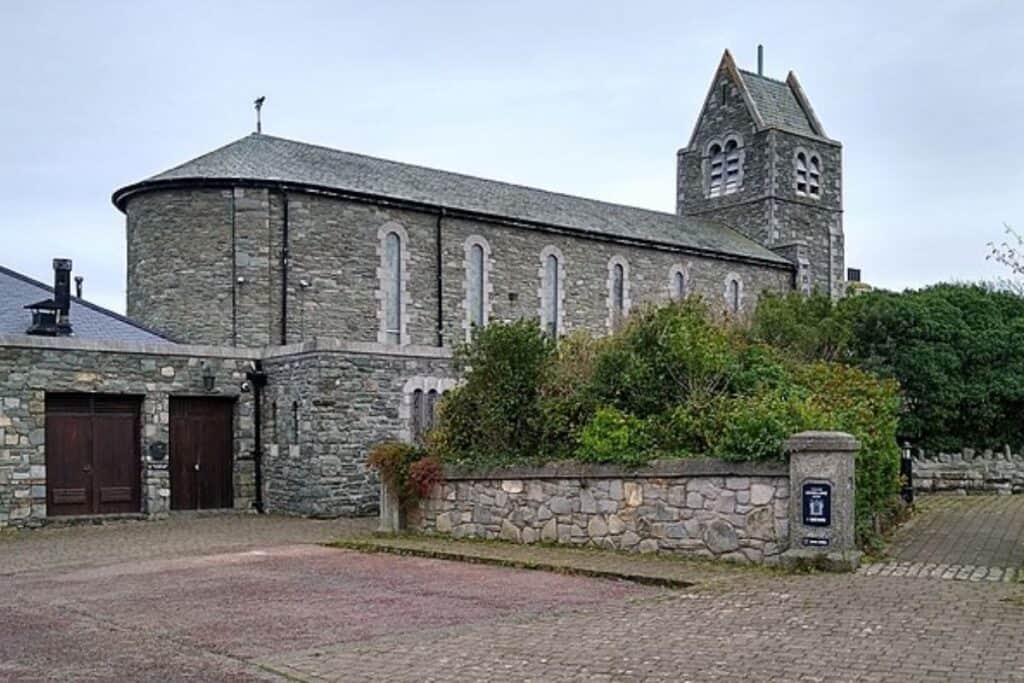 The Ucheldre Centre is known as the cultural hub of Holyhead and has plenty to offer locals and visitors alike. There are regular amateur theatrical performances, cinema screenings, live music concerts, workshops, art exhibitions (usually featuring local artists), and, of course, a lovely café offering hot and cold refreshments.
Since the centre's schedule is ever-changing, it's best to visit their website and Facebook page to find out what's on during your stay so you can plan your visit accordingly.
9. Holyhead Golf Club
For those of you who enjoy links golf, Holyhead Golf Club should be on your list of places to visit while in the area. Perhaps second only to Bull Bay as Wales' finest example of a links course, James Braid designed this scenic golf course and, despite only being 6,000 yards, is incredibly challenging due to its elevated and often windswept location.
After you've finished your round, there's an attached clubhouse eatery offering everything from bacon sandwiches to full roast dinners with all the trimmings.
10. Trearddur Bay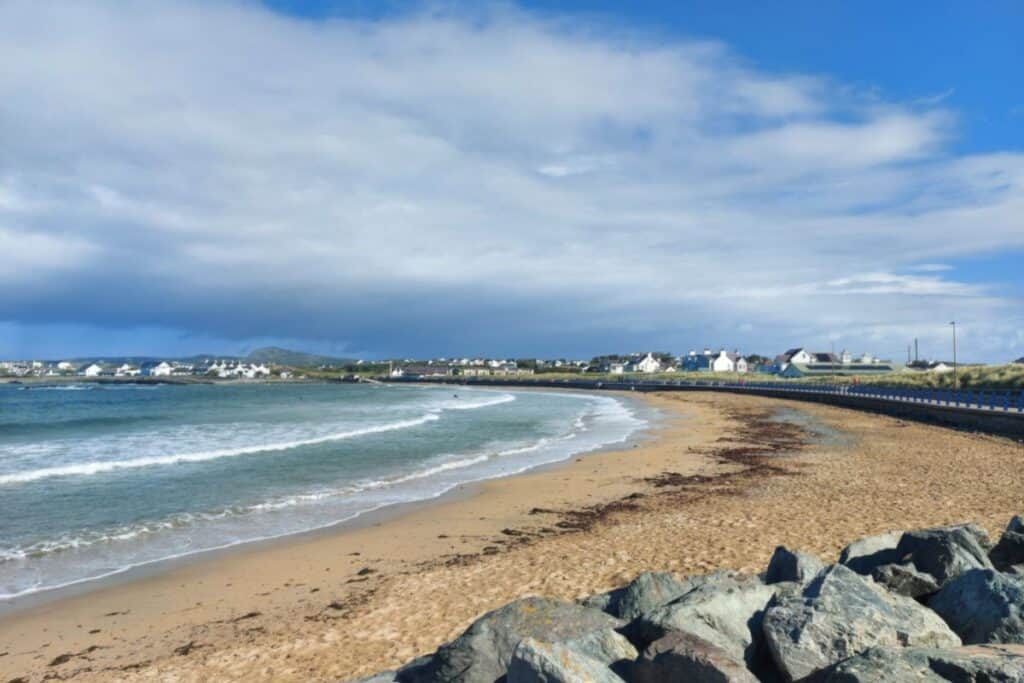 Another Holy Island beach just a few miles down the road from Holyhead is Trearrdur Bay. This long sweeping, bay-style beach is excellent for families and is another hotspot for water sports such as surfing and bodyboarding (when conditions are favourable).
However, Trearddur Bay is much more than a beach, there are plenty of cafés, restaurants, and children's play areas, so there's plenty to keep the whole family entertained here.
11. Ty Mawr Hut Circles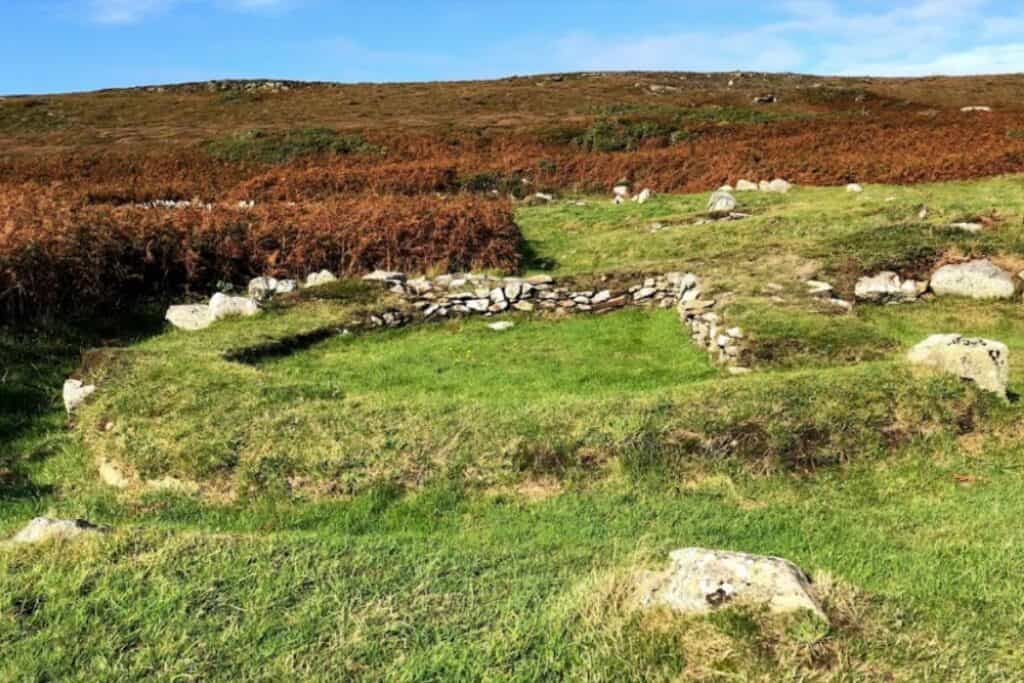 Another worthy visit while you're on Anglesey is the Ty Mawr Hut Circles near South Stack. They are a short walk from the car park and offer up twenty or so Iron Age huts that are surprisingly well-preserved, considering how old they are.
While there might not be enough to warrant a visit in their own right, they should definitely form part of your visit to South Stack since they're easily accessible and provide an interesting insight into the island's history.
12. Rhoscolyn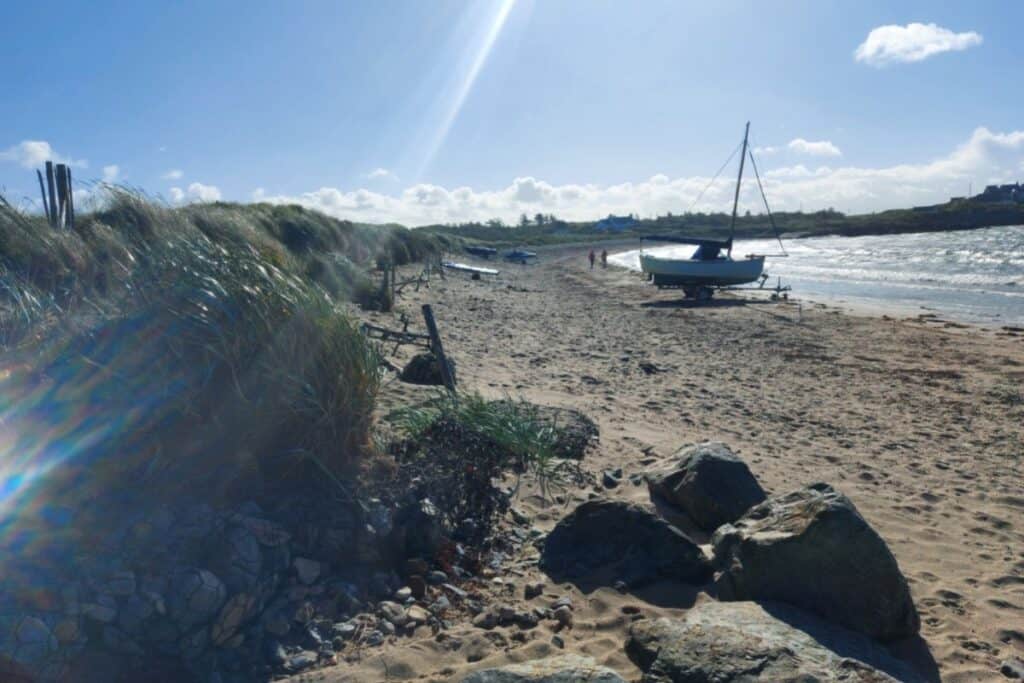 Another place-cum-beach is Rhoscolyn. This tiny little hamlet is well worth a visit and is just 15 minutes away by car from Holyhead. Once again, there's a fantastic beach for all to enjoy that lends itself well to boat launching as well as kayaking, canoeing, and stand-up paddleboarding.
There are also great walks along the coast (in either direction) along the Anglesey Coastal Path, taking in the rugged coastal landscape, including the Black and White Arches. Then there's the infamous Rhoscolyn Burial Chamber, which has an interesting story behind it.
Lastly, whether you opt for a day on the beach or an hours-long yomp along the coast, you can retire to the highly regarded White Eagle pub, which is perhaps the best pub on the island and serves delicious food throughout the day.
13. St. Cybi's Church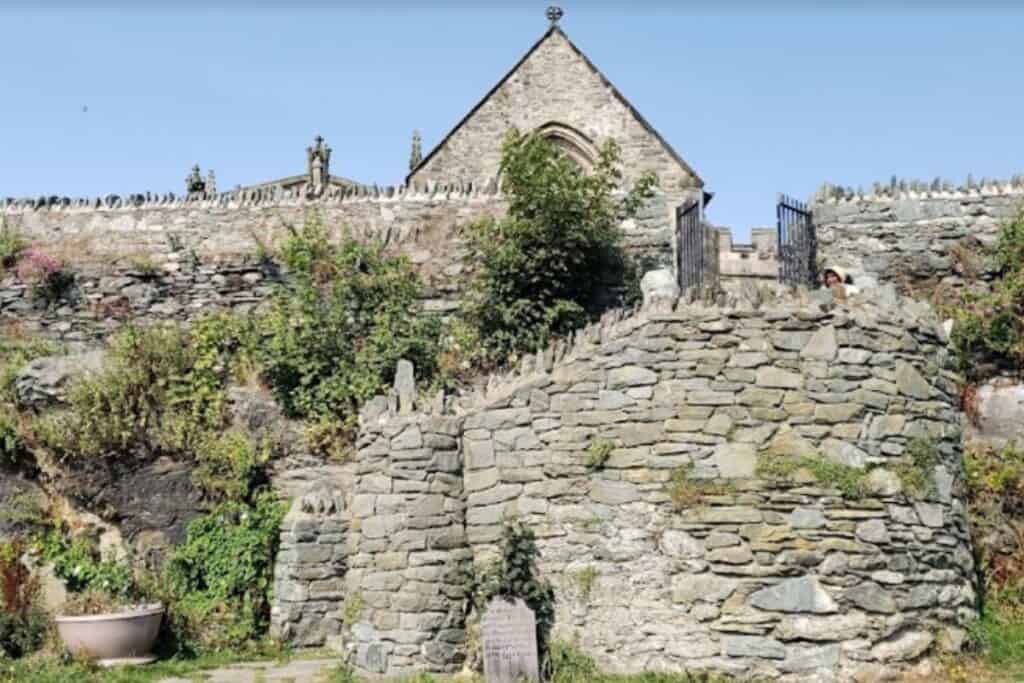 Back within the city limits, St. Cybi's Church offers history buffs a fascinating insight into the town's history. Nestled within Roman walls, this 7th century church retains much of its original features and offers a rare glimpse into the island's past. It also marks the official starting point for the Anglesey Coastal Path.
It's still an active church, providing services for the local community, so you might not always be able to gain access. It's important to check opening times before visiting to avoid disappointment.
14. Penrhos Feilw Standing Stones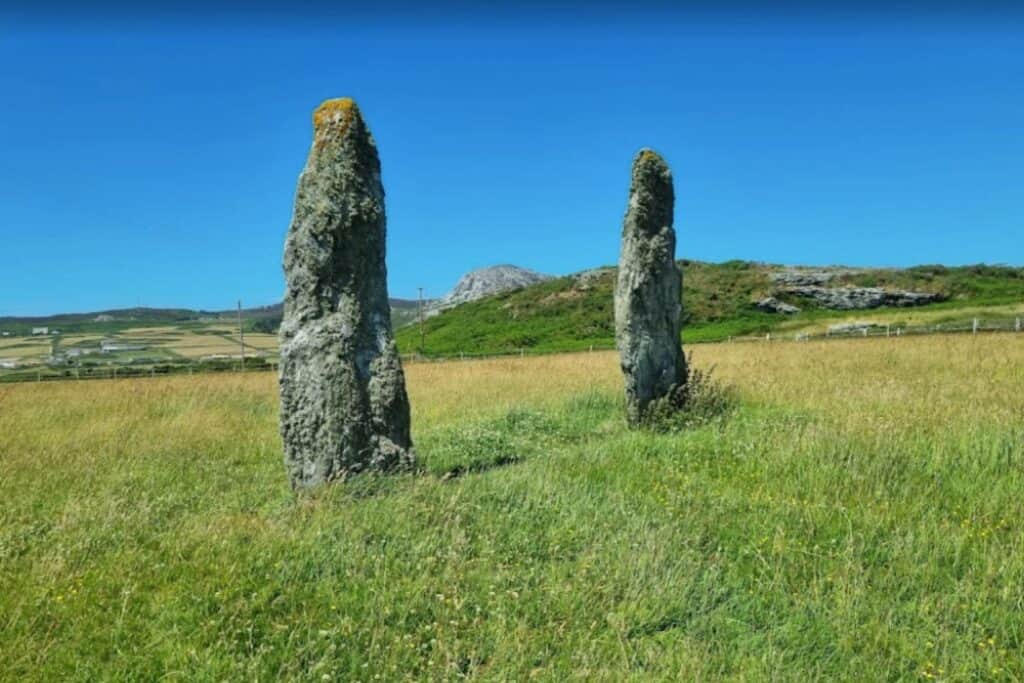 If the 7th century is a too recent for you, then how about looking at a couple of relics for the Bronze Age? These standing stones predate even the Ty Mawr Hut Circles by as much as 1,000 years. Estimates date theses stones at between 2,000 BC and 1,500 BC.
Apart from that, very little is known about the two stones, which stand 10 (3m) feet tall and roughly 11 feet (3.3m) apart. The prevailing myth is that they are two remaining structures of a larger stone circle similar to Stone Henge, but no evidence has ever emerged to substantiate this theory.
Whatever their origin story, they're still worth a visit either on your way to or from Porth Dafarch or South Stack, and tie in nicely with the Ty Mawr Hut Circles nearby for your fill of prehistoric remains.
15. Ferry to Ireland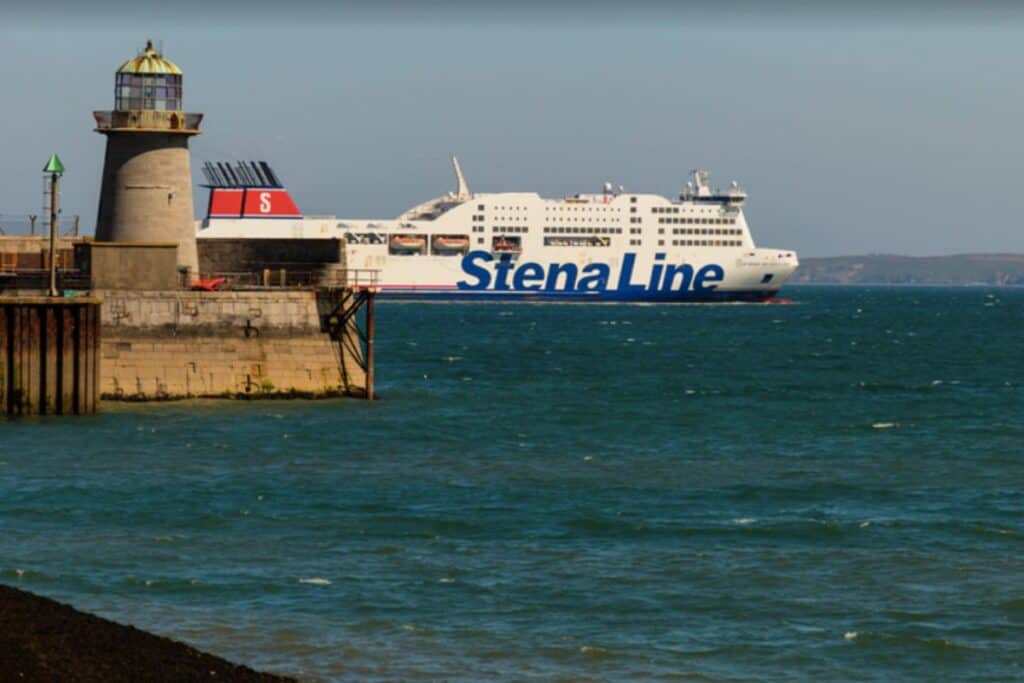 Of course, while not technically a Holyhead attraction, the obvious next port of call is hopping on the Stena Line ferry to Dublin. With crossings taking two or three hours and eight crossings a day, you can hop on and off for a day trip or spend the night in Dublin before heading back to Holyhead.
The journey is often pleasant enough. However, be warned that autumn and winter crossings can be rough – especially on the crossing from Holyhead to Dublin – so if you're susceptible to seasickness, it's probably best to avoid travelling until the spring or summer months when winds tend to fall lighter.
Final Thoughts on Activities and Things to Do in Holyhead
As you can see, there is plenty to see and do in and around Holyhead. There really is something for everyone to enjoy, whether you're visiting the area for the first time or are a regular visitor. So get out there and explore this beautiful part of North Wales today.
If you're looking for adventures further afield from Holy Island, then be sure to check out our other posts on other things to do in North Wales.
Photo credits: Hefin Owen, Ed Thomas, Kevin Wilkinson, Titanium X, Andy Bruce, Karen Witcher, David McNae, Henry Harding.