Conwy Castle, built by 15,000 people between 1283 and 1287 for King Edward I, is an iconic medieval fortress in Conwy, North Wales. The castle played a crucial role in Edward's conquest of Wales and the establishment of English rule. With its innovative design, fascinating history, and stunning location, the castle is a must-see attraction in North Wales.
But while its UNESCO World Heritage Site status demonstrates its outstanding cultural and historical value, what else might draw you to visit this imposing structure?
Well, as it turns out, there are plenty of excellent reasons to pay Conwy Castle a visit. We've listed five of the most compelling ones below that will hopefully encourage you to add it to your North Wales itinerary.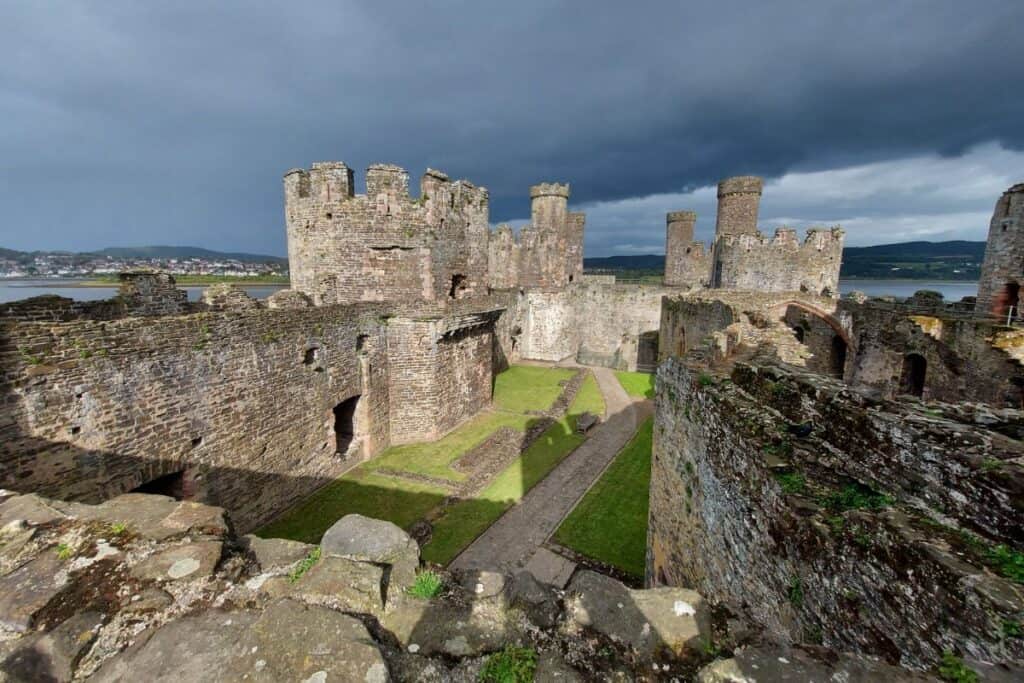 1. Enjoy One of the Best-Preserved Castles in Europe
Conwy Castle stands as a testament to the impressive craftsmanship and engineering of the 13th century. Among the "Iron Ring" castles built by Edward I, Conwy is in notably better condition than many of its counterparts, including Beaumaris Castle.
The main structures of Conwy Castle remain largely intact, thanks to its rapid construction and several well-executed restoration efforts over the years.
As a result, you can explore and appreciate the grandeur of its original design to a much greater extent, making it a standout destination among the iconic medieval fortresses of Wales.
For instance, you can enjoy vivid insights into how King Edward and his royal court lived by walking around the most complete set of residential rooms inhabited by the medieval monarchy anywhere in England or Wales.
You can also explore the King's Great Chamber, the beautiful and atmospheric chapel or the "watching chamber" and gain a firsthand appreciation of the sheer size and scale of The Great Hall. Very few European castles of this period have so many features remaining intact.
In short, it provides an insight into royal experiences, warfare, diplomacy, and everyday medieval life that very few places can.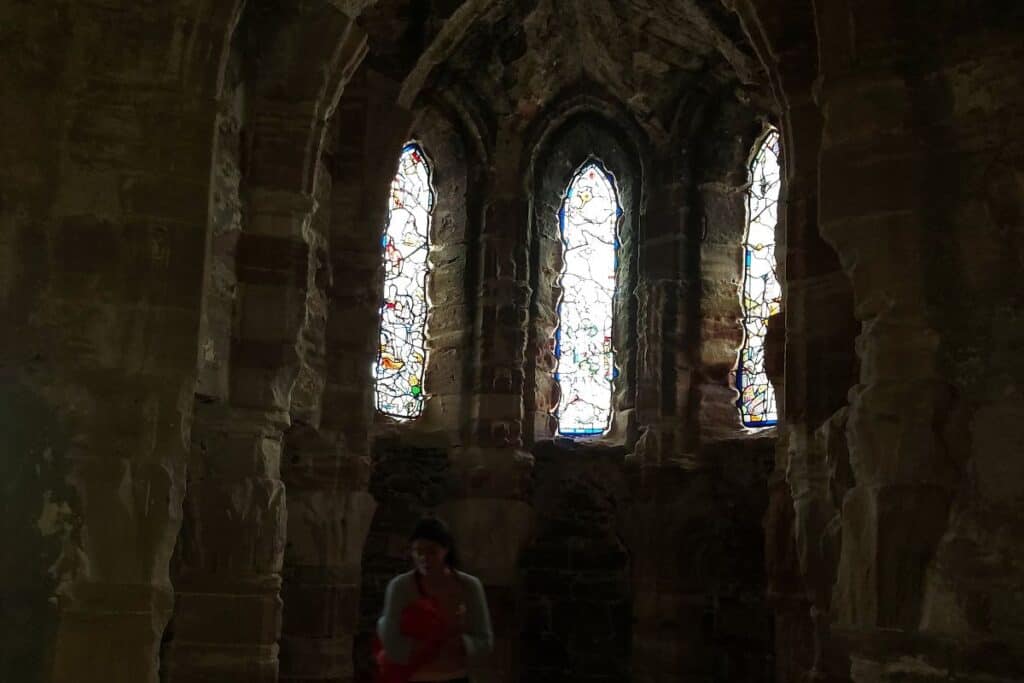 2. Learn More About the Castle's Fascinating History
By visiting Conwy Castle in person, you can learn much more about the site's history. For instance, guides and information boards will tell you about the two significant Welsh uprisings the castle was involved in.
The first rebellion, led by Madog ap Llywelyn in 1294-1295, saw Conwy Castle besieged, and King Edward I was trapped inside for several months. Ironically, this was the only significant time he spent in the castle, and he was said to have endured a miserable Christmas with only one measly barrel of cellar wine to his name.
Later, in the early 15th century, Conwy Castle served as a base for English forces during the rebellion led by Owain Glyndŵr, which also ultimately failed. Once on-site, you'll learn about the castle's turbulent history, including several stories of sieges and battles.
3. Walk the Castle's Towers and Walls
One of the most attractive features of the castle is its towers and town walls. Crucially, you can actually climb to the top of one of the towers using the spiral staircase, giving you a fantastic view over the Conwy estuary and surrounding countryside. You'll immediately gain an understanding of the castle's defensive capabilities and strategic value.
You can then walk from the castle right around the perimeter of Conwy's "Old Town" on the elevated medieval town walls. Surrounding Conwy Castle and the town, they are nearly a mile long, making them some of the most extensive town walls in Europe. They feature 21 towers and three gatehouses, which provided additional defence for the castle.
Unlike the castle, there's also no fee for the town walls, making the town wall walk a more affordable option (not that the castle is particularly expensive – Adults £12 per person, £40 for a family ticket).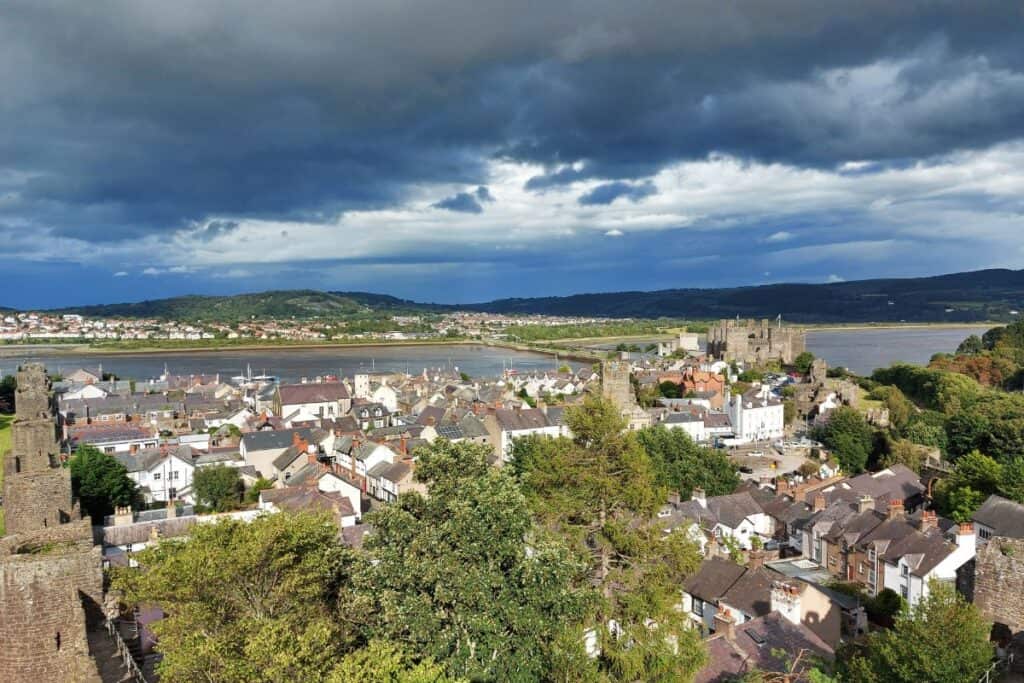 4. Appreciate Its Innovative Design
There aren't many castles like Conwy in the world.
Conwy Castle's unique design, featuring an "inner ward" and an "outer ward," provided a double layer of defence against attackers. While other Iron Ring castles used concentric rings of defence, Conwy Castle's design was unique.
This innovative design was ahead of its time in the 13th century and offers a fascinating insight into medieval military architecture. There are very few, if any, castles in Europe with this type of design, making it a bucket-list destination for any castle lover.
5. Take In Some of Conwy's Other Attractions
Visiting Conwy Castle won't take you all day, so there's plenty of time to explore some of the other attractions this exceptionally well-preserved medieval town offers. From the top of the castle tower, you'll be able to enjoy a fantastic view of the historic Conwy Suspension Bridge.
Designed by Thomas Telford in 1826, the bridge is an impressive piece of engineering history, and its design complements the castle's architecture, offering a striking visual contrast between medieval and 19th-century structures (top tip: this contrast is best viewed from the other side of the bridge, with the castle at its rear).
There's also the smallest house in Great Britain. Nestled just off the harbour quayside, this tiny red house, measuring only 10 feet (3.08 metres) high and 6 feet (1.83 metres) wide, is a quirky and charming attraction that adds to the unique character of Conwy.
Lastly, Conwy is home to Plas Mawr, an exceptionally well-preserved Elizabethan townhouse built between 1576 and 1585. You might want to pair a visit to Conwy Castle with a tour of this beautiful historic house to provide a broader perspective on life during different periods in Welsh history.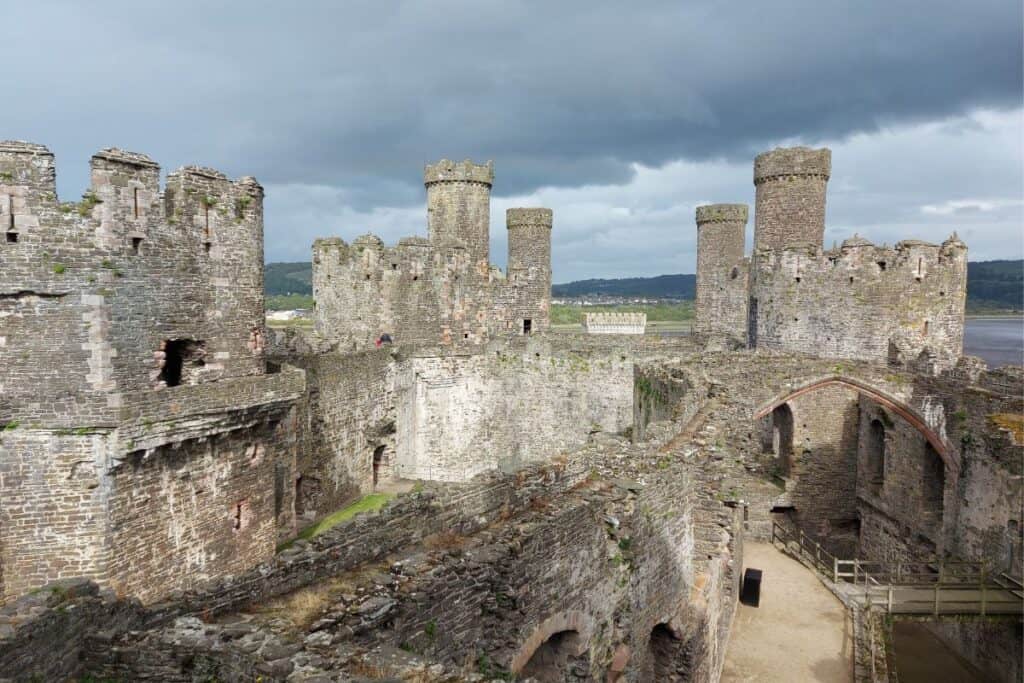 Embracing the Timeless Allure of Conwy Castle: A Must-Visit Welsh Treasure
Overall, while all the Iron Ring castles have their own unique features and histories, these distinctive reasons make a visit to Conwy Castle a memorable and enriching experience that sets it apart from the others.
If you're interested in medieval history, architecture, and the story of King Edward I's conquest of Wales, then Conwy Castle is an unmissable destination. When you add in all the attractions just a stone's throw from the castle walls, Conwy should feature high on any holiday itinerary in North Wales.
To learn more about visiting the castle, including opening times, admission prices, and parking information, head to the Cadw website.